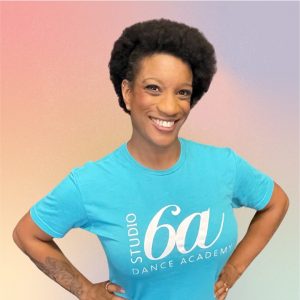 Originally from Sugar Land, Texas, Mrs. Arrica's early dance training began in a small church sanctuary. She continued dancing under the instruction of Caruthers Creative Centre Dance Studio (Kansas City, MO) and Banbury School of Dance (Houston, TX) in Ballet, Pointe and Jazz, and later earned competitive and choreographic honors with the Hightower High School Hi-Lites Dance Team where she gained numerous solo finalist awards and titles including Senior Miss Austin Dance Classic, Miss Ft. Bend Dance Classic and Miss Alamo Dance Classic.
Mrs. Arrica received her bachelor's degree from Stephen F. Austin State University (SFASU) with dual focus in Dance and English. As a member of the SFASU Repertory Dance Company (RDC), she performed in formal and informal presentations including RDC's annual spring concerts, and performances at the American College Dance Festival and Texas Association for Health, Physical Education, Recreation and Dance Convention.
Mrs. Arrica enjoyed two seasons performing with Dance Unending Christian Performance Company (2009-2011), three seasons as an instructor at Studio Dance Centre (2010-2013), two seasons with Muscle Memory Dance Theatre (2013-2014), and four seasons as a cast member of the Prestonwood Baptist Church Gift of Christmas (2013-2016).